Emerging Trends from Microsoft Cloud and Hosting Summit Seattle
Posted by Andrew Ogilvie in Extraordinary News
Microsoft's Cloud and Hosting Summit in Seattle is an invite only event bringing together some 700 delegates drawn from Microsoft's hosting partners around the world. Here are some insights from the conference.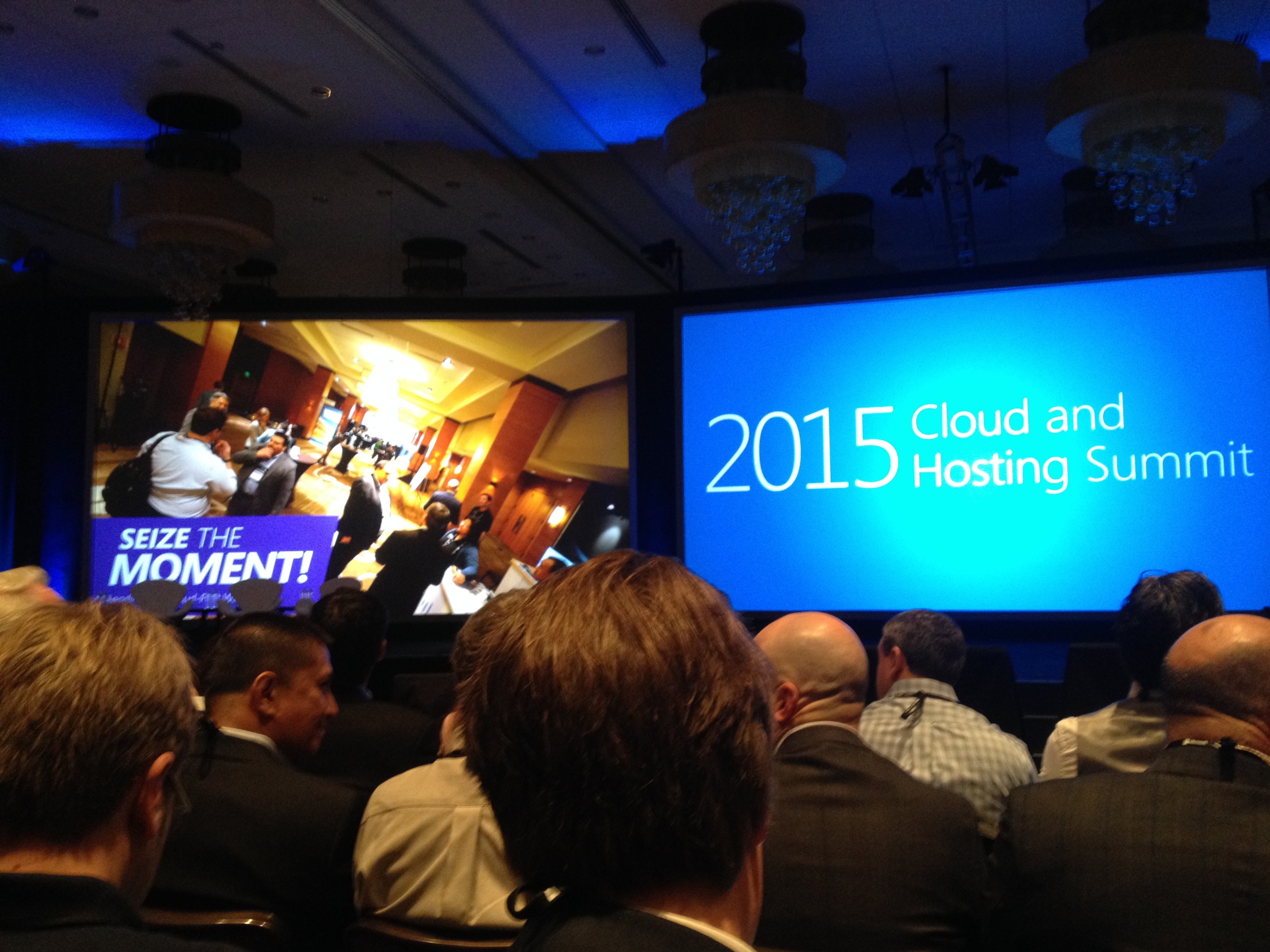 More complexity in customers' businesses is driving demand for more specialist IT staff but also demand for managed services from cloud providers.
Cloud services is now moving from early adopters to more mainstream customers. There is a new base of customers and with that expectations are changing. More than ever customers are looking for trusted advisers.
Customers are considering cloud strategy and decisions are being taken at board level. Businesses are ready to move to cloud technologies but they will walk before they can run and they'd prefer some help from a personal trainer.
Issues increasing in relative priority:
Lowering risk
Improving time to market
Increasing revenues
What are customers looking for in managed services?
Backups
Disaster Recovery
Application delivery
Mobile services
Premium 24/7 support
Private clouds are seen as a safe option as a first move into cloud for mainstream customers. Private clouds will evolve into hybrid clouds.
How can cloud hosters differentiate to compete?
Being trustworthy
Reliable service, good uptime, consistency
Technical experts and knowledge
Industry specific solutions
Staff who go above and beyond the call